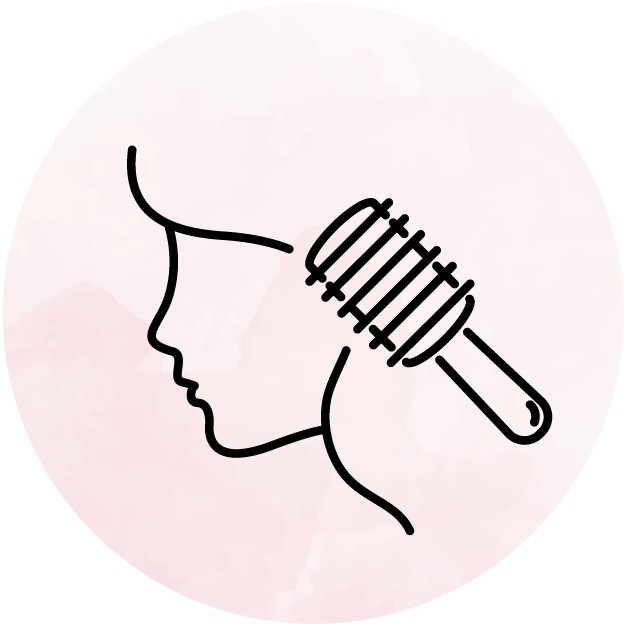 WAXING SERVICES
Waxing Punch Club: Customers can start a punch card; for every wax you receive you get a "punch" and after 5 punches, your 6th wax is FREE!!! (Punch cards started for each type of wax service you choose, for example- buy 5 Brazilians and your 6th is free)
WHAT IS A BRAZILIAN WAX?
Brazilian waxing involves the removal of hair right from the belly button, down to the front, and all the way around the back. Known as the "bare wax", it involves waxing on, around, and beyond the bikini zone, leaving you hair-free from your belly button to your behind. However, some women prefer to leave a strip or triangle shaped section of hair in the front for a more "natural" look post-wax.
BENEFITS
COMFORT:
You know that feeling you get right after you shave? When you aren't itchy yet and feel clean and free. Imagine that feeling and multiply it by 10, because that's how great a Brazilian wax leaves your skin feeling.
EXFOLIATATION:
A Brazilian wax helps get rid of all the dead skin cells on your skin and leaves your skin feeling super smooth.
HAIR-FREE:
A shave will give you smooth skin for a maximum of two days, whereas you can be hair-free for 3-4 weeks with a Brazilian wax. Saving you so much grooming time.
LESS REGROWTH:
After shaving, hair feels thicker because it is being cut at skin level where it is thickest. Unlike shaving, waxing removes the hair from the root, ensuring that the new hair growth is thinner and sparser.
DON'T BE SHY!
One of the biggest things that bother women before getting their first Brazilian wax is the idea of sacrificing their modesty in front of a stranger. But let me state the obvious here – the stranger in question has seen it all.
REGROWTH
Once you start down the waxing road, it's best to stay on it. Shaving your hair makes it grow in more dense, however, when you wax, the growth won't be as dense. With that being said, it can take up to four sessions to get all the hairs.
HYGIENE
You can shower post-wax, but with cool water. This is because your follicles remain open for several hours after receiving a waxing service. So, it is important to avoid too much moisture. Cool water will help seal your follicles.